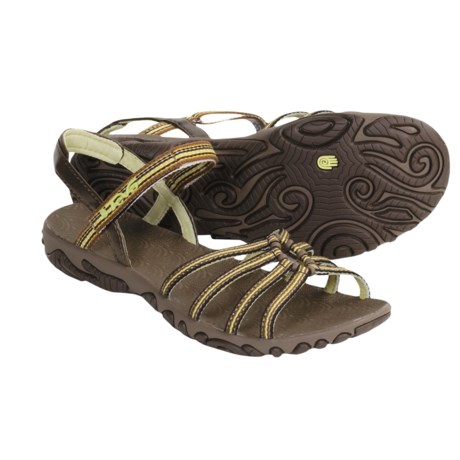 These sandals will have very little arch support, but are still comfortable.

I'd say they have medium arch support. I have high arches so I can't wear super flat shoes. That being said, the Kayentas are not like clogs or running shoes. But to me they have above average arch support for a sandal. Definitely more than regular Tevas.

Nope! They are pretty darn flat. But good cushion.

Not much, but the footbed is comfortable feeling.

I don't think they do, but I have pretty high arches and these sandals don't hurt them.