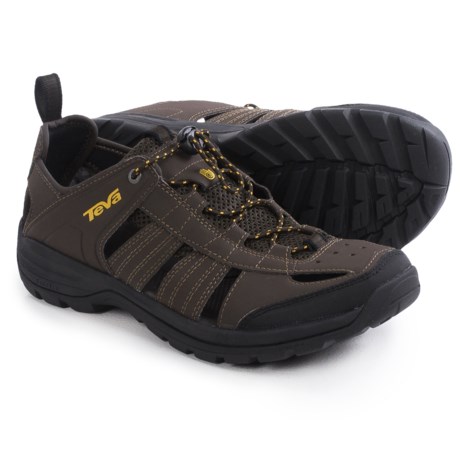 i took the cord out of mine and used regular shoe strings
i find i get a tighter fit

I would take the sandals to a person who repairs shoes and sandals and ask that person to see what can be done. As information, I've had my Tevas for several months now and have not had to touch the elastic cord once. I just slip them on and use my shoehorn to assist and voila - I'm good to go. The elastic cord is there to allow the wearer to get that comfortable feel from the beginning. Unless Sierra Trading Post has told you that they would not exchange your sandals, you can ask for the exchange as they sound like they're defective. Good luck with your Tevas.

Sorry to hear that. I would contact Teva and see if they could help or had some advice.

Please contact customer service via 24/7 online chat, by email: customerservice@sierratradingpost.com or by phone: 1-800-713-4534.