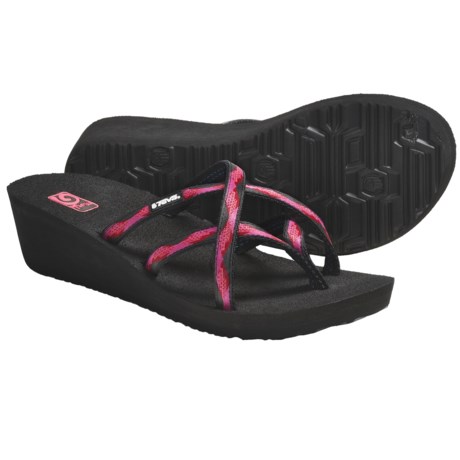 They seem to be average width. They aren't particularly tight or loose on the feet. Of course the fabric loosens/stretches a bit with wear. The way the straps are configured allows the shoes to sort of self adjust to each persons feet. So most feet should fit and be comfortable in these shoes.

They are average width and should fit most feet. The way the straps are configured allow for a comfortable fit for a variety of shapes of feet.
This is my second pair and the shoes co form perfectly to my feet and are always comfortable. I can wear them all day and my feet aren't sore.

Yes - medium width. Seems to be similar to my other sandals. I LOVE these. The pink ones are my second pair. I got the first pair last year and have worn
them a LOT - can even walk short to medium distances in comfort.

My shoe size is a true 9M - consistent with most every shoe brand. I don't recall now if the sandal straps were narrow and then stretched slightly to accommodate my medium width. They are very comfortable so you might want to give them a try.