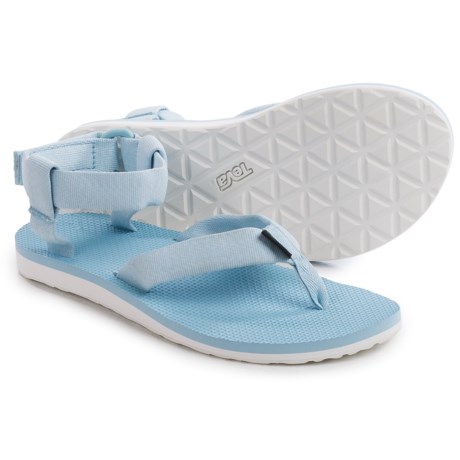 I also wear a 7 1/2 or an 8 in shoes. I ordered the 8 in these Teva sandals and they're fine. I would go with the 8. I think the 7 may be too short.

I normally wear an 8 to an 8.5. I ordered the 8 and they fit great. I feel like the 9 would have been too big. These are super comfortable.

I'd go with the 8 to avoid toe/heel overhang and also to your toes protected from bumps.

I have several pairs of these sandals and I found them all to run true to size. The ankle strap is adjustable so maybe the 7 1/2 would be better.

I believe you should order an size 8. I ordered a half size higher and the size was perfect

That is what I wear...a 71/2-8 and based on all the reviews I ordered a size 7 and it fits perfectly. If I would have ordered the 8 it would have been way too big. Hope that helps!

I wear a size 9.5 and the 9 is just right. Rule of thumb is sandals should be 1/2 size smaller than your regular shoe size. The size 10 was too big. Did you read the reviews?

I wear a 9 and bought a 9. My feet are very slender and they flop, but I got used to it. They are quite cute, but lack the arch support I need for my knees. I think they run a tad long, so the 7.5 you usually wear should be perfect.

I found them to run large. I normally wear an 8-8 1/2, but I found the 8s to be too loose on my foot. I ended up switching to a 7 and it fit much better.

I usually were an 8 1/2 - 9 in sandals, and the 9 fit me perfectly. I have narrow, flat feet, and have trouble with many shoes. These are the most comfortable sandals I have ever worn.