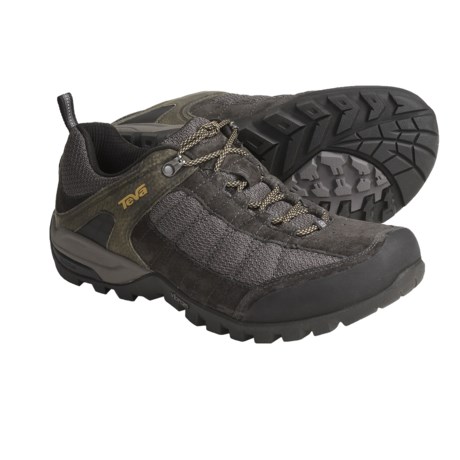 This shoe does not appear to be waterproof. It is a great shoe for hiking, it has 4.5 stars out of 5.

It is a mesh shoe treated with scotchguard so it is water repellant. Not water proof. Very good and safe for hiking. Super comfortable with high quality Vibram sole.

No it's not waterproof, in fact it's very breathable. It's very good for light hiking, meaning trails that are in generally good shape. For rough trails or Backpacking, you should get a high top Boot with good ankle support.