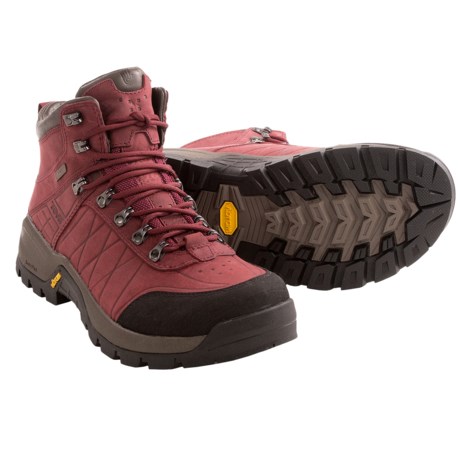 They are heavy, and in all leather, would probably also be too hot.

Perfect shoes! Very comfortable. Best recommendations

Hmm...they're awesomely rugged & reliably waterproofed but I think they would be a bit heavy/hot for Costa Rica.

I got this for my ex-girlfriend for 2014 Christmas and when I look at it. It was relatively light to me and she didn't complain so I would say there are not heavy. Weather proof works great too. It is suede finish but Teva uses eVent fabric that do well... You can watch on youtube by googling eVent.

Heavy, no. But bulky, yes. I wore them all day walking around a park on flat surfaces, and wasn't uncomfortable. But they are built more for cold weather, hence the bulk.

I would personally go for a lighter boot. These are a bit on the heavy side for just a casual walk.

I would think that these boots might be a bit heavier/warmer than you'd want in Costa Rica. I love them to bits, but have already begun wearing lighter shoes in the New England springtime. They are waterproof, so there is some kind of membrane bonded to the smooth red leather, and I think maybe you'd want something with nylon mesh panels instead??
Hope that helps! Happy travels:-)

I know this is a matter of opinion, but, although I think these boots are very comfortable, I find them to be most useful in rugged terrain as they are very sturdy and a little heavy. Personally, I would probably opt for a little lighter shoe/boot if I were to embark on a walking vacation.