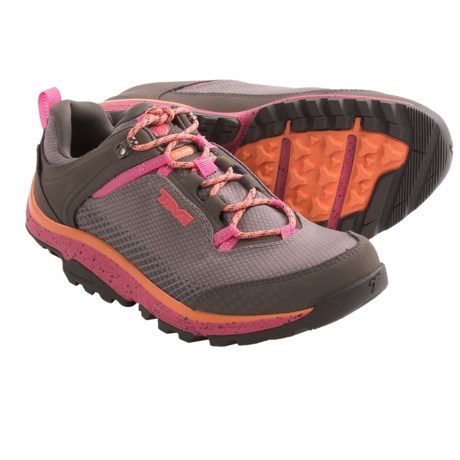 I have no idea what those technical terms mean. All I can tell you is that this is one of the best light weight, waterproof , sharp looking trail shoes (which I wear as daily walking shoes on concrete ) have excellent arch support and seem to boost the comfort of walking.

They would be awesome on challenging terrain, but they look so nice I wear them daily everywhere errand running.




I would have to say that this shoe seems to work best for a neutral foot. They are great for walking, and the fact that they are water-proof makes taking my walks down near the shore in the rain almost pleasant!