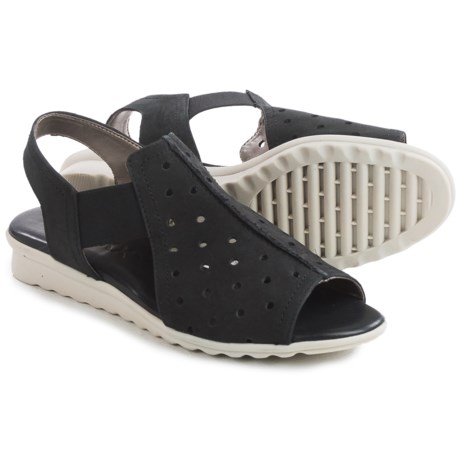 According to our fit team this item is running true to size. This is a standard medium width.

I would not recommend for narrow feet. My feet were once narrow but now are B width and these shoes gap on both sides in the arch area. Nice leather which will stretch. I would guess best fit would be slightly wide foot. Sorry to disappoint but after wearing inside for six hours, I can not recommend to you.

I ordered these shoes in my normal size 8, but returned them because they were slightly too short. They did seem slightly narrow. I didn't think going up half a size would have helped. Also, I was expecting a light yellow color; these were quite beige.