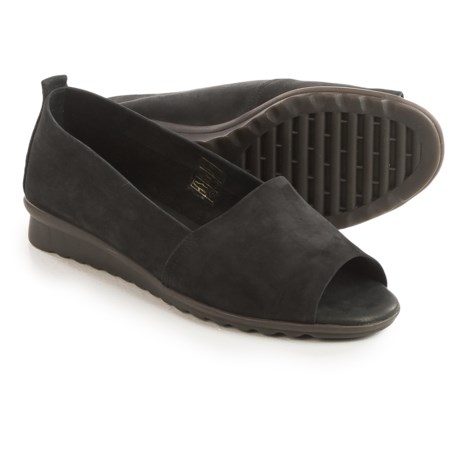 Update to previous review: They run short, & once you size up, they're sort of wide.
Reviewed by SJS from NYC on Thursday, March 23, 2017
After first ordering a 9.5 (my usual size, in general and in other Flexx shoes) and finding it far too short, I sized up to a 10. Although the length of the 10s was fine, the shoes were wide all over—heel, midfoot, forefoot, everywhere. My feet felt unstable, flopped around and slid forward; I felt like I'd fall into the inside of the shoes, especially since there's no arch support. Granted, my feet are slightly on the narrow side, but medium-width shoes usually fit well enough.

If, like me, you're interested these shoes based on the assumption that they'll run slightly narrow like most other Flexx shoes do, think twice. Once you size up to account for how short they run, they're quite wide.