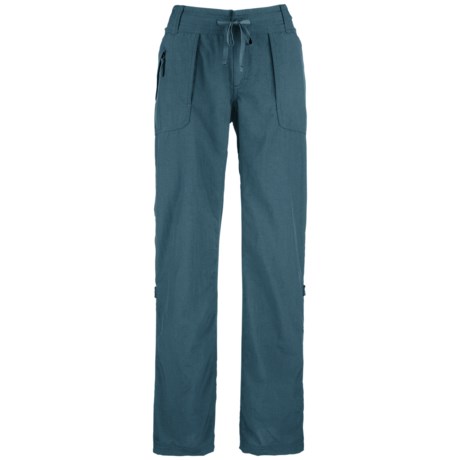 I have 4 different colors because they are light weight and comfortable.
Reviewed by tg from North Carolina on Friday, September 13, 2013
I got my first two pair in store on sale. Sale is the only way I shop. Since then I've been searching all over for the last two. In our hot summers they are the only pant I wear if I'm not in a skirt or dress.

I'm not understanding the 'fit' issue. I'm a 4 in pants and skirts. These are plenty roomy for me. Love the drop waist and string tie adjustment. Must admit I'm not curvasious so maybe that's why I'm so happy with these.

Oh, if it does get chilly, these are still great.