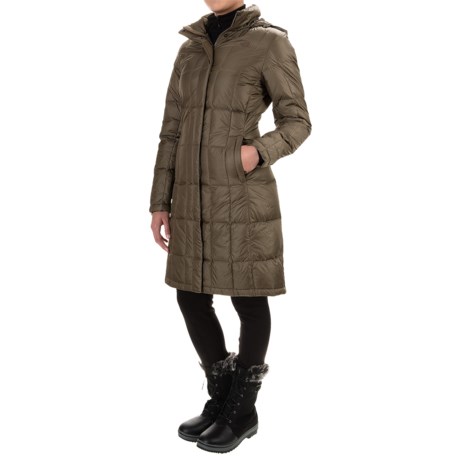 I am not sure what the waterproofing is. I no longer have the tags. There isn't a funny odor to the coat. I do know I did not like the waterproofing of another coat I tried on the "Miss Metro Parka." The waterproofing material has a more rubbery feel to it which is not something I prefer. This is just a nice warmer down parka with water repellant. I am sure it is not a coat you would want to wear in a down poor. You would get soaked!

Not sure. What ever the major companies usually use

This item is water resistant, but not waterproof. We do not have specifics on this item, but most factory-applied treatments are fluoropolymer based.