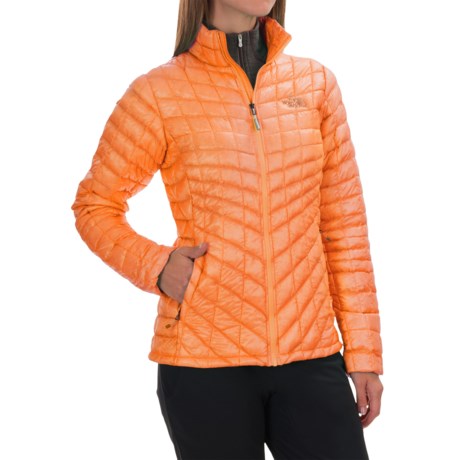 I'm one of those "always cold" people. For me, the jacket by itself it is warm pretty much down to freezing (32F). With a shell over the top, and the jacket as a liner, I am comfortable down to the teens. It is a very lightweight jacket and doesn't cover enough to be acceptable at temps below that.

I would say 50F to 20F. Blocks wind well and very warm but this is not winter outerwear for freezing cold weather. Perhaps its thin enough to wear under the heavy jacket for -40F.

I honestly don't know about the sub-zero weather, but I purchased the jacket as a layer in preparation for zero to below zero temps. I haven't actually worn it, yet. I paid especially close attention to reviews from people in Alaska, Canada and other like temps and it seemed to pass the test as a layer. I plan to wear a wool base layer, fleece, the thermoball jacket, then a shell. Not sure if that helps, but I read everything that I could about it and felt that it would be good for the low temps as long as I layered appropriately.

Sorry there is not a temperature rating. Most manufacturers do not have temperature ratings for their garments or footwear due to the number of factors that affect how warm a garment may keep you.