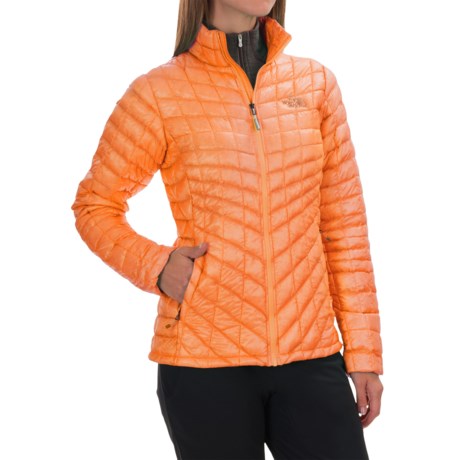 I think so, the sleeves may be long. My guess is xs would 32- 34 chest 36 would be snug but wearable. 100 pounds up to 125. Depending on how slender.

I am not sure how the sizing is for women's vs girls. If you are anywhere near a store that sells North Face it would make the most sense to try one on in a store to find out how they size these jackets. I wear a size 6 womens and this jacket is a small.

Do not know but a took a medium and in some similar style other brands needed a large for my hips so this might run a little big. In general my niece wears a size 12 to 14 in girls sizing and can wear a woman's xsmall

I have no idea. I wear a women's small and can wear some kids XL -depends on the jacket.

I am not sure. I think it is like Size 2 or 4 for woman.