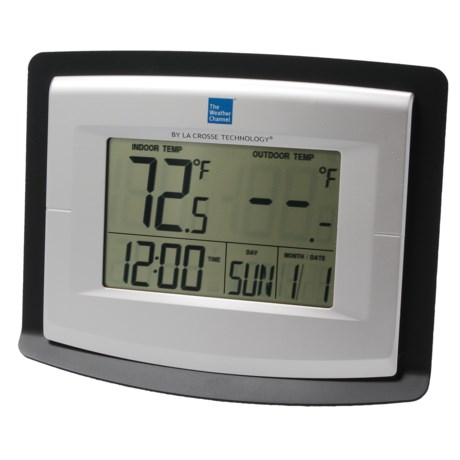 Never has really worked right since I've gotten it.
Reviewed by Mark from Texas on Wednesday, February 26, 2014
It synced with outdoor temperature module but once I placed it out side just a 6ft away from the indoor unit. It stopped sending and receiving the outside temperature signal. I never was able to get them reconnected to each other again. The indoor unit seems to eat up the AA batteries fairly fast. My guess is because it is still trying to connect with the outside unit. Don't know if I'll buy any electronics from Sierra again. I love buying clothes from them and have never had any issues with clothing items I've bought.