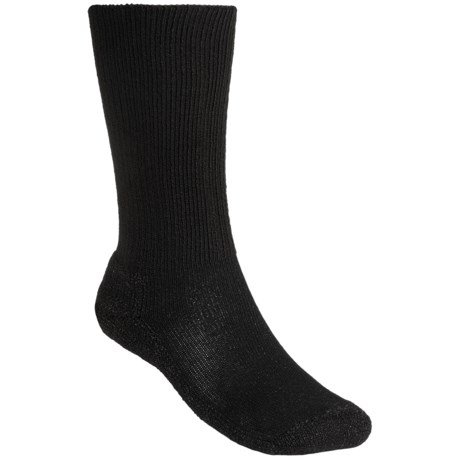 Yes, mostly. I am 6'2" and use the XL (shoe size 13).
I bought 13 pairs and 11 of these come over the calf and almost up to
the knee.
But 2 pairs are shorter. (may be why these socks are 2nds).

Yes they are over-the-calf. Probably the most comfortable Thorlo socks I've owned.