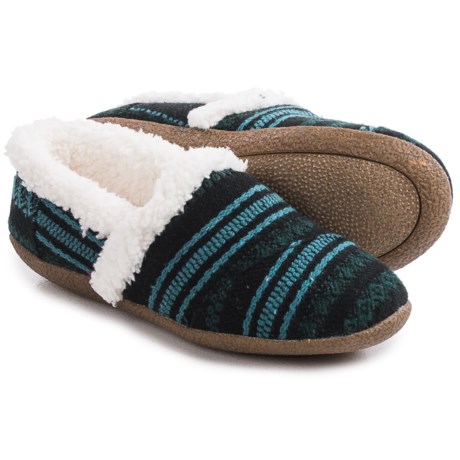 I recently purchased this shoe so I still have the packing materials and the box. There is nothing to indicate how the shoe is to be washed. Guessing I would say they could handle a gentle machine wash once or twice but its iffy... The shoe is covered in wrapped yarn that may come undone in the wash. Additionally they do have a hard, rubber sole so I'm not sure how the entire thing would stay together but they do seem very solid and well made.

There was very little info with this pair of slippers, however, they appear sturdy and washable in a gentle cycle. These were bought for a gift and I really like them! I think she will too!

This item does not gives specific cleaning instructions.