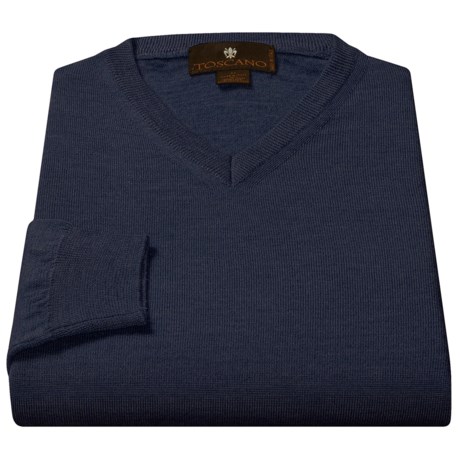 This Toscano v-neck sweater does not have a very deep v-neck.

I would consider it average. The top of the V opening is 5 1/2 inches down from top of back neckline. I wore the sweater over a dress shirt and it revealed part of the collar and top two buttons.

In my opinion, no (though this is a subjective judgement). One reason I bought it was to avoid a deep V neck.

Yes.