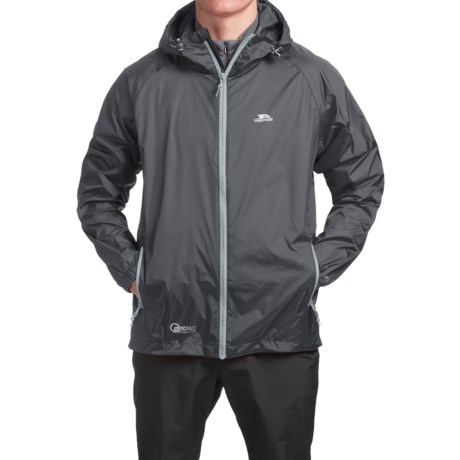 sorry, don't have an answer for that one......it is pretty light though.....

Including the sack- it's very lightweight and for the price it's great! Very durable, long arms

I would assume the 14 oz includes the stuff sack. In any case, the sack is negligible, about the weight of a handkerchief, so if it's not included, then the total for both would be 14.1 oz or something.

This includes the bag that it is packaged in. The jacket is so lite you can barely tell that you have it on. I love mine, I put it in my bass boat on those days when the rain hits you unprepared. You'll love it.

The stuff sack is very small so it probably weighs 2 oz at the most, I don't think it makes much of a difference.
The jacket is pretty light too so I think the jacket weighs 14 oz by itself. That's just slightly under a pound.

Can't tell you. We ordered. While we're away from home. We haven't seen this and the others we ordered.

my scale weighed at 15.4 ounces.

That is a good question. I am really not sure. The stuff sack is so tiny and light, the only thing that weighs much at all on it is the closure (black squeeze toggle).

I would think it includes the sack. The sack is very small and lightweight.

The weight is only for the jacket, the stuff sack is not included.