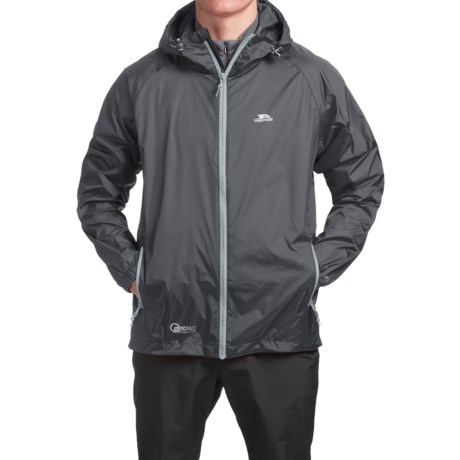 That's a really technical question that's best addressed by an expert. Maybe a call to the manufacturer would provide you with the specifics you seek as there are no experiments that I performed to determine the information let alone provide an accurate measure of waterproofness on a comparative basis.

Call them and ask to talk to somebody in the lab.

This jacket has a rubber type coating. Wiping it down seems the best way to clean it. Until that coating cracks, it will remain waterproof.

I washed it in the machine and I've wiped it off with a wash cloth. It does not need to be treated.

That I do not know!

i wash all my waterproof garments in cold water. i then hang-dry them, air only. as for applying anything, you could probably wash it using "Tech Wash" by Nikwax to help preserve the waterproofness buy honestly i haven't washed mine yet. and i probably won't unless it gets muddy or something. this jacket is at the lower end of the waterproofness ratings and a price that reflects that. it does stop rain but i don't think i'd want to stand out in a storm for an hour. this isn't a $300 rain jacket that you need to pamper. it's good for sticking in the car trunk in case of unexpected rain.

The jacket is still fairly new, based on what I see from the material. I will likely just wash it with a wet rag or sponge. The test will likely be this spring or summer before I can truly try it on the hikes I intended. The labels do state it can be machine washed delicate in cold water and to hang dry only. If it gets really muddy or smelly, I will likely follow those instructions.

You can wash it in washing machine. Not sure if you need anything to keep it's waterproof rating. I just washed my jacket yesterday in washing machine in cold water and it was just fine.

Sorry for the delay. We bought these for our trip to the Galapagos Islands and just returned. The jacket comes with a stuff sack with the dimensions of 6.5" H x 12 " circumference. We used our jackets a lot on the ocean waters and land and they are a bargain for the price!