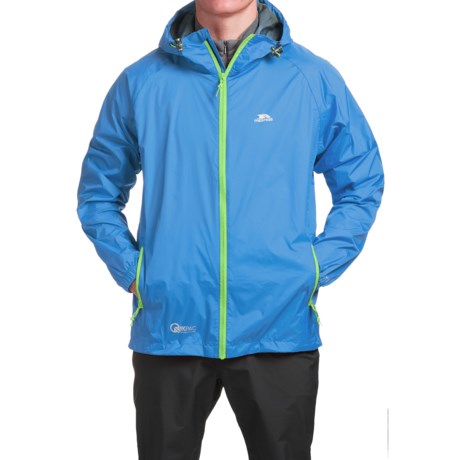 I'm 5'9" and I can wear a small with no issues - shoulder room and sleeve length is all good. I usually wear a women's large just to get room in the shoulders and the sleeves. Or I cheat and wear a men's medium. But this jacket was generously sized. I would think you could wear a large. :)

This item is based on chest measurement. If you hover your mouse over or click on the sizes the corresponding numeric size will be displayed.

Honestly, I am not sure. However, these are men's sizes and I am 5'7" (female) and I bought a medium and I still have leeway in the sleeve.

I really couldnt say for sure. But best guess would be no. I'm 5'10" and the medium fits me perfectly. So I'm guessing one jump in size wouldn't make up the difference in size. Try looking for a "tall" raincoat.