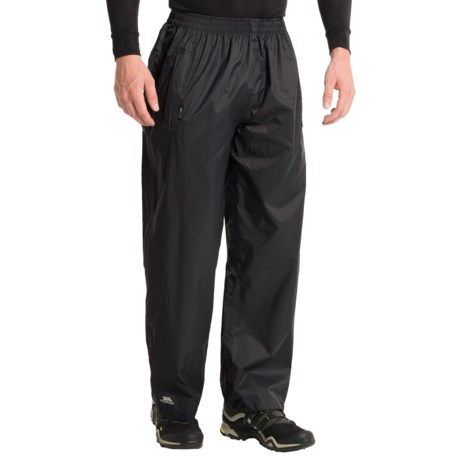 I think these run close to actual size. I wear a 14 and got a large and they worked perfectly even with jeans or leggings underneath.
I would think you need a small.

Sorry, but I wear a larger size. The pants seem pretty much a usual fit for size. However, they are VERY long, & it's difficult to figure out how to shorten them without changing the cuff style.

If you are closer to a size 6, I think you should try an XS. I wear a size 8 pants. The size S hips are very roomy (actually they are baggy), but the waist fits. STP has a very good exchange policy. Shipping is free if you are exchanging for a different size or color.

I wear women's 10-12 for pants, and I got a medium. If I were your size, I would order a small. Extra-small might not leave room for a pair of pants under them.

Small, unless they have an extra small. I'm 5'8" , 150 pounds and the small are plenty large enough, as in room to spare. You can pull them on over your boots.
They are the best lightweight, breathable, waterproof pants I have found.

they are pretty huge - probably a small.....

The pockets in these pockets are holes and snow/rain can easily enter. A small can stretch out to size 6-8 unless you want to be layer thickly and be warmed.