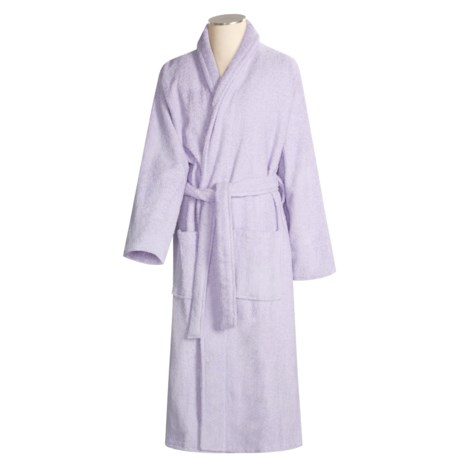 It is a soft cotton that you can use to dry off with and keep you warm after.

Just like a towel, dries very well! I am very pleased with this robe.

Yes

It's like an old towel that I would use only to dryoff, doesn't look good enough to wear....very unattractive, rough and heavy

yes. You wouldn't want it any thicker because as a garment it would feel too bulky. A towel is different - you don't wear it so being thicker doesn't matter.