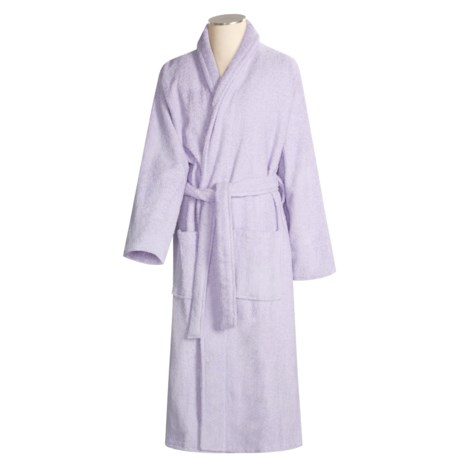 I would stick to a L.

probably only a large... it's big. I'm usually a solid size medium but I'm short (I'm by no means tiny) but this thing swims on me and I got a small. There is enough extra material to make my dog a robe!

I ordered the large first and I'm usually size 16. The large robe is so roomy I'm giving it to a heavy set family member and I'll keep the Medium which is the second one I ordered. I definitely would not order extra large!!! I'd try the large first if you like a lot of room. The cost is so reasonale, you can't go wrong having two of these in different colors!! I use Sierra's credit card so the shippingis free!

The L might be just fine, but I'd order the XL if you intend to put it in the dryer since it's cotton.