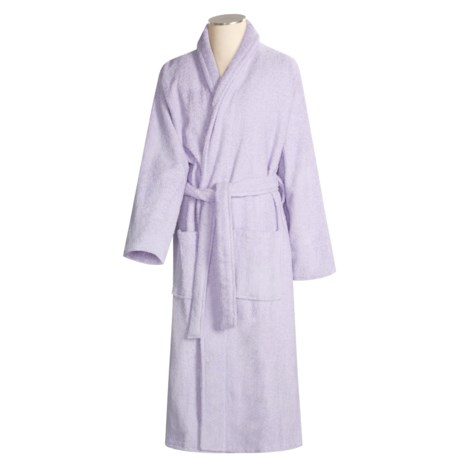 Back center lengths are measured from the bottom of the collar at the neck hem to the bottom hem.

It is measured from the base of the collar.|Which means it doesn't include the collar width.|These are really long robes. I'm 5'4 and size L touches top of my ankles.

It's actually longer than that. I wanted it to be 53" as that was the length of my previous robe and it was perfect. This one is 56" from the bottom of the collar at the back. I am 5'5" and the medium comes all the way to my ankles.

Mine measures exactly 53 inches from the collar base to the hem. I hope this helps you.

I bought one of these robes--it does not include the collar.

My husband is 6'1" and I am 5'7" we both got this robe from Santa. It is well below knee length, more like ankle length. We wanted that. It does shrink a little bit with the first washing.