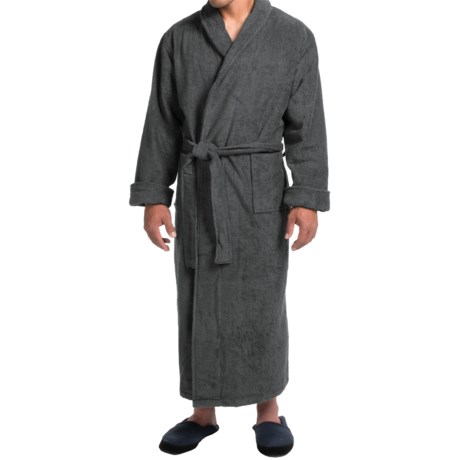 It weighs 2-3 pounds. It is a very good quality robe.

Hi -- I'm not sure of the actual weight of the robe as I ordered several items. It's a nice heavy-weight robe, yet flexible enough for a good elbow-bend. My husband's last robe was SO heavy that it was too bulky. I think you will love this robe! Let me know if I can answer more questions. Take care!

Hi Margie the robe is heavier than a regular run of the mill terry robe, but it is a better quality robe. My husband likes it. I have not washed it yet. (They say) it will soften up, we will see??

1 pound! i thought it would be more than that.