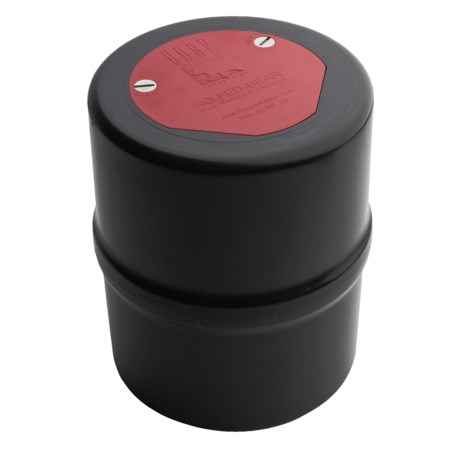 While this is NPS approved Yosemite has it's own regulations that you can find at: http://www.nps.gov/yose/planyourvisit/containers.htm

No; None of the UDAP canisters are on Yosemite's approved list.

On 09/23/2012 I checked and this canister IS APPROVED. See http://www.nps.gov/yose/planyourvisit/containers.htm to verify.

I'm from Central California and a experienced backpacker of over twenty years. Who cares if it Yosemite approved...I've backpacked for weeks with and without a container and never have had my food stolen by a bear. The best thing about the canister is a seat to sit on. The thru hikers on the PCT sleep with their food in a stuff sack. Shame on the National Park Service for even requiring containers. Start at a Trail head in the Forest Service and then enter Yosemite. No worries about the Pine Pigs of the National Park Service indoctrinating you into their communist regime. Whoever required the container should be tried for treason by fellow backpackers.

So hey you all, I thought mabye I should just really tell you about what happened last weekend. Yes, I'm from southern California, but I really just wanted to tell you all that my best friend got raped by a bear on the PCT. Unfortunately I think it was because he felt that hiding one bag in the tree was somewhat worth more than hiding two in the bush...or getting a bear canister, or something like that. Apparently, the bear he wrestled with over the bag had never heard of it. And the really weird thing about it was...that just about every single last coyote on the mountain came down around to yip and holler about the whole scuffle...as if it was UFC 193 or something. Unfortunately nobody was quite quick enough to catch any of it on video, so you'll just have to use your imagination about what happened...but guess who won?