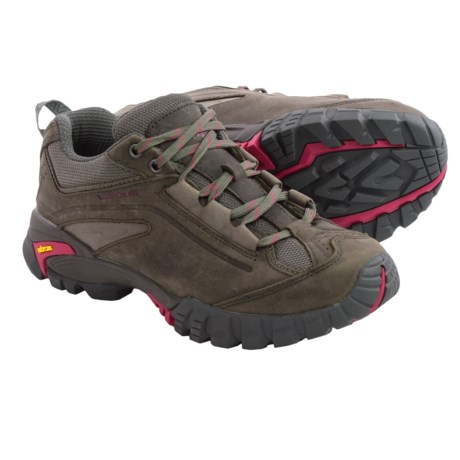 I think the arch support is good on these shoes. I wear them for three hours or more at a time. But, I don't have problems with my arches or plantar faschitis, and can't directly address your concern.

I can't describe the arch support this boot provides because I always use my own insoles. Have done this for many years and would recommend you do so as well. We use Montrail arch supports in everything.

I have suffered with plantar's in the past. I used inserts for a long time in all my hiking and running shoes. This boot has a removable insole, so you could use arch support inserts if you have them. I bought these for walking the dog in the winter and to save miles on my running shoes. I probably didn't go farther then five miles and not much trail hiking. My feet did fine in them. I usually wear a 7.5 street shoe and an 8.5 in Brooks or Saucony runners and the 8 fits me well on this model.

I think the arch support is pretty good but since I don't have a problem with that I wouldn't be able know if they would work for you. You can always buy an insert for the arch. I don't think about them when they're on my feet. I usually buy 1/2 size up to accommodate socks.
Not sure about other brands. sorry to be so late responding.