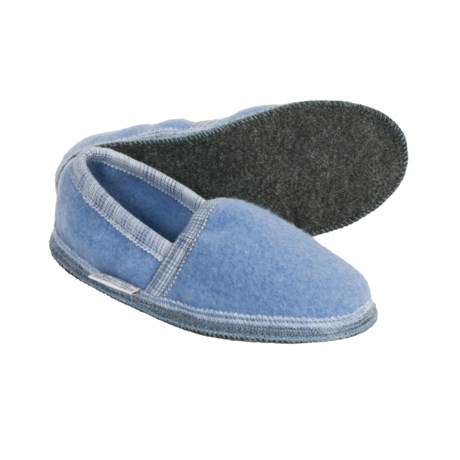 No the soles are made of boiled wool.

These slippers have felt soles so they're not really designed for outdoor use, although I use them for quick trips to grab the morning paper.

I don't think so; the sole is thicker and "gummed" as the description says, but it's still just wool. I imagine if they got wet they would get soggy like a sponge.

So far I've worn them to go down the front steps and get the mail. But we have snow now so doubt I could do that again till Spring.