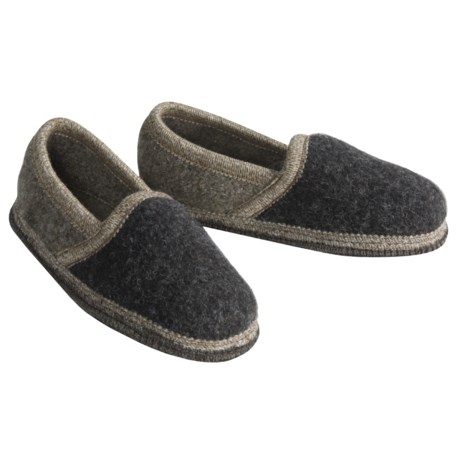 These shoes have a nice sole on them so you can wear them outside to do alot. I would not want them to get wet, because no shoe feels good soggy and the wool will eventually let water penetrate if you are in a rain or snow shower, but I have gotten mine wet before and dried them next to the fireplace or in the dryer for a few minutes. They maintain their shape and still feel the same on your feet, great!!

As long as it's not deep snow in the driveway these should be fine.

As long as the ground cover is dry, their are fine for brief excursions outdoors. This also applies to dry, crunchy snow. I use them outdoors for a fifty-foot trot down concrete to retrieve mail and papers or dispatch trash. The soles are thick enough for comfort in that use and will repel minor moisture.