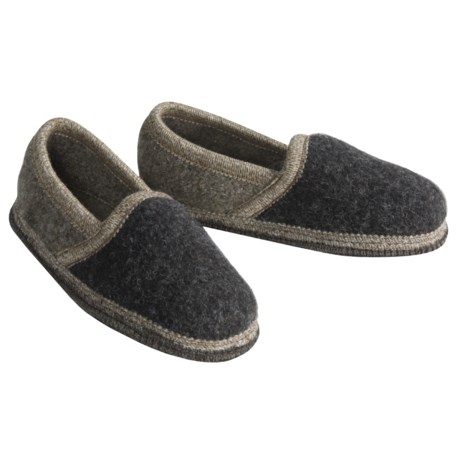 Read my review- mary14889. That's all that I can tell you to be of help.

I have three pair and I just order the size according to chart furnished by STP.

I also wear a lot of European shoes and always fit a size 41 (US 10 1/2). I was a little concerned when I ordered these slippers, because of mixed reviews regarding the sizing. So I ordered two sizes! 41 and 42 - I figured the price was good enough that it was worth the cost of mailing back the pair that might not fit! At first I thought they fit equally well, but the 41 is definitely too small - I can get my foot in, and they are plenty wide enough, but my toes are definitely right at the end of the slipper. The 42 is a much better fit and is not at all sloppy. I sent the 41s back. Hope this helps.