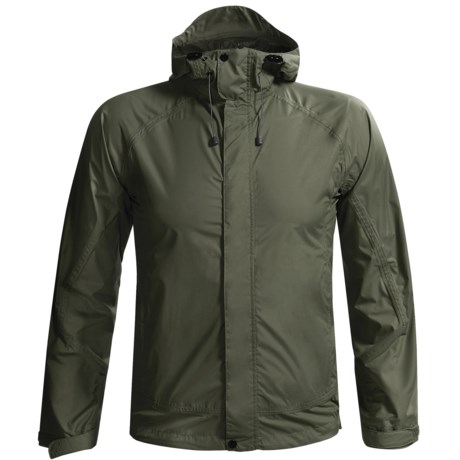 Not really a liner. There are interior mesh side pockets and a small mesh panel in the upper back interior. Not fully lined.

The liner is pretty much non-existant. The only mesh that is present is in the pockets and a little on the mid back.

There is a mesh liner under the flap in the upper back (top part of the vent). But otherwise, no, most of the jacket's inner surface is not covered by a liner.

It has a light, white fabric liner, not sure what material. It's comfortable. It feels like cotton, but probably isn't, given that it's a rain jacket.