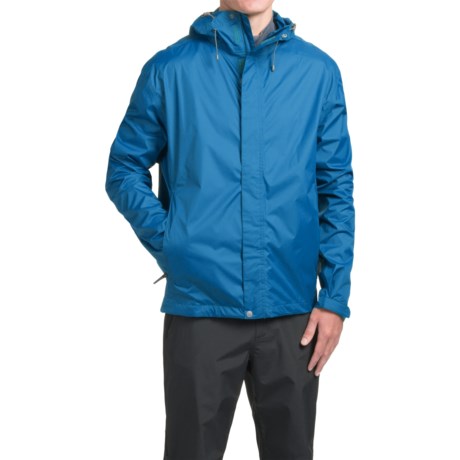 There is one snap at the very bottom and 5 velcro fasteners along the rest of the flap up to the hood. The seal is good in conditions I've been in. I suppose if there were a very high wind with the rain coming sideways, the flap might gap a bit when the wind hit it from the right side, but short of that kind of very heavy wind, the seal works well for me.

It has one snap at the bottom and a few velcro spot all the way up the jacket. I've never had a problem with the velcro coming undone, but I also haven't been out in a hurricane with this jacket.

There is a button at top and bottom and Velcro in-between. I bought them for twin grandsons and they were put to the test on a week-long wilderness canoeing trip in Quebec. They were pleased with them. Hope this is useful.