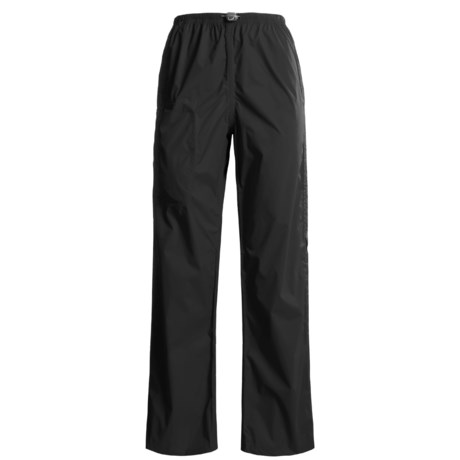 They have buttons at the bottom so that you can unsnap the buttons and should be able to fit them on over reasonable sized footwear, including most hiking boots. Cowboy and rodeo boots, not so sure.

Yes - you can wear them over boots. The legs have sturdy push button on the end and a flare flap to widen the opening for over boots.

I am able to keep my boots on and put them on and take them off. I wear a size 10 and I prefer the large as they go over my pants. They are comfy and simple….

You can put on over boots. Easy velcro at ankles. I use for both hiking and golfing!

They have three snaps at the bottom for different sizes. For me, when unsnapped it fits over my boots and I can snap tighter once they're on. I don't see why it would be too tight to pull over boots! However, it does not fully open the leg up.