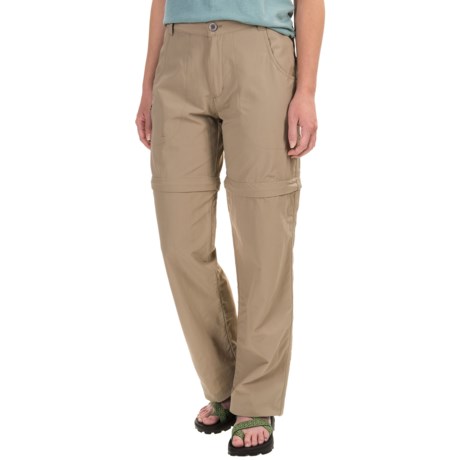 no hidden zippers; doubt one could take them off over boots

No hidden zippers in the leg openings. Would have to remove boots first.

I did end up returning them and had to get something else since they did not have another size. So from what I remember of the pants, you could probably slide the bottoms off with boots, unless they are bulky with large soles. The zippers are hidden when you wear them as shorts and were easy to take on and off.

These do not have zippers in the leg openings.

I have not tried to take the bottoms off over boots yet, but they are nice and wide. I don't think it will be difficult. There are not zippers at the leg openings, though.

Maybe - It depends on how bulky your boots are. There are no hidden zippers in the leg openings - unless they are hidden really, really well and I have not found them yet.