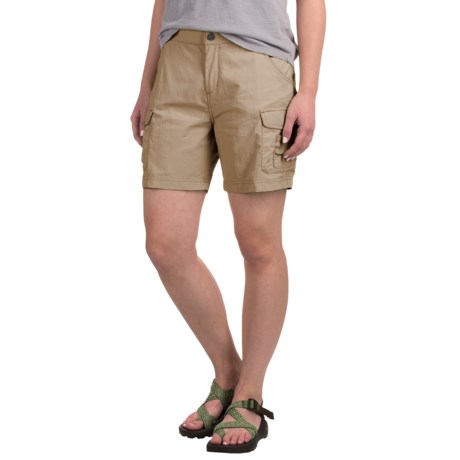 Yes! I just tried my iPhone5 with Otterbox case. Of course, it tilted sideways so it was lying horizontal. The side pockets are nice and wide.

My iPhone 5 fits in the larger cargo pockets, and the pocket has a 1 inch Velcro close. This is secure enough for walking/hiking, but probably not hanging upside down! The phone doesn't fit in the smaller pockets.

Hope this helps. I've loved these shorts for walking and hiking this summer.

There are 4 side pockets - 2 larger ones with flaps and 2 small, shallow ones. An iPhone will definitely fit in the larger side pockets but not in the smaller ones.

Yes, it should be able to fit.

There are two pockets, one on each side. They are 7" wide x 5" high. Both have velcro closures.

Yes, with a caveat: my iPhone 5 fits, but the new large iPhone 6 will not! Hope that helps.