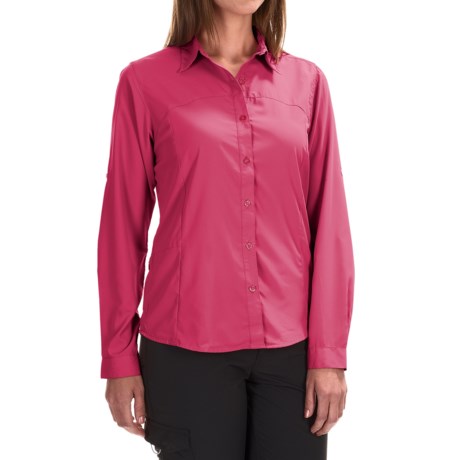 Wow these are nice!
Reviewed by ColoradoLocal from Rocky Mountains on Tuesday, August 6, 2013
Fit is loose & comfortable with good arm movement! In most shirts, the shoulders and upper arms are tight on me, so I'm glad to find a nice-looking, high quality shirt that I can move and work in. Note to manufacturers: not all fat ladies are lazy. :) White Sierra got this shirt right! You can look nice and also be ready for serious outdoor work.

Fit details: I'm 5'10" tall with wide shoulders and usually wear a size 18-20. Bra size is 42G, so I need a lot of room in the upper chest area. I got a 2x and a 3x, to compare the fit & I can say for sure that the 2x is just right for size 18-20 girls, with plenty of space for a big chest. Also, the length is made to accommodate for the girls up front, so you don't end up with a wide shirt that is too short, the way some other manufacturers make things. The 3x is very loose & too big, really. I think the 3x would be good for a size 22 or maybe a trim 24.