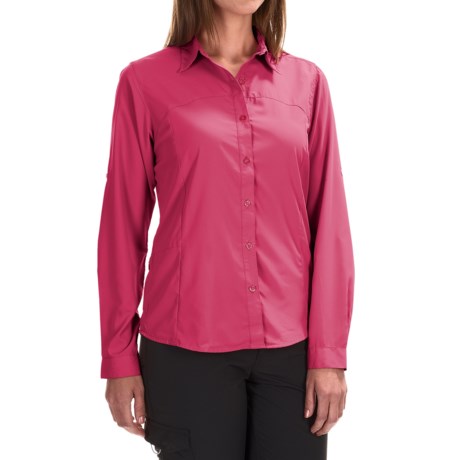 A Winner!
Reviewed by sdaniel1 from Perth, Western Australia on Saturday, November 29, 2014
I absolutely love these shirts. I recently returned from a three week holiday in Malaysia and Singapore where I wore two of these shirts (one on/one off). Every night I washed out that day's shirt in the hotel's bathroom basin. I washed it in cold water with a little detergent, rinsed in cold water, wrang every drop of water out of it, rolled it and pounded it in a towel, and put it on a hanger on a rail in the bathroom to dry. It was dry enough to wear the next day if I had wished to.

The material is lovely and soft and it felt nice on. Any creases from packing in the suitcase or from washing simply fell out overnight and no ironing was required. I ordered a 1x and felt that the style was flattering on a larger woman.

I'm usually an Ex Officio fan, but I feel that these shirts are superior to theirs. In fact, I'm going to order another 3 right now!