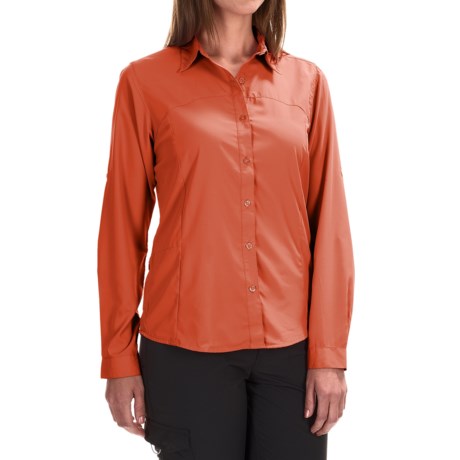 Excellent for woman who's large in shoulders and chest.
Reviewed by MN_Mom from Minnesota on Wednesday, April 15, 2015
Most button-down shirts (practically ALL) are too small for me in the chest/upper back/shoulders. This shirt is an excellent find for me. It manages to be a bit wind-resistant when it's cool and windy, but I expect it to be very comfortable when it's hot and sticky outside as well. Being overweight, I like wearing a shirt that's not clingy, and this really fits the bill without being too sail-like. I am now ordering my third shirt. Dries very fast and without many wrinkles. Super lightweight and small when packed.