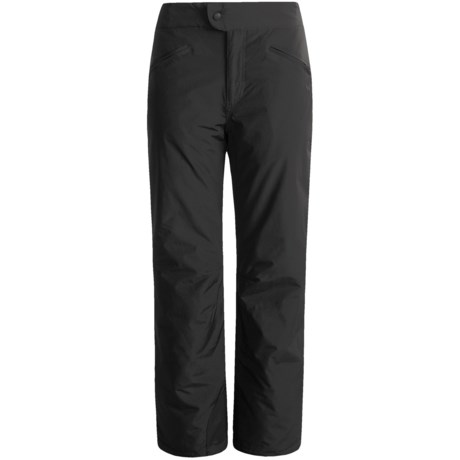 These pants are quite baggy. I'm 5'7 and 150 and they're a hair short on me but not horrible.

Lorrie, I bought these pants for my 18-year-old daughter who is 5'4." I asked her if she could answer your questions and she said she could not. I didn't see the pants on her. I did take them out of the box and they looked to me like your basic snow pants--not particularly slim-fitting--but I can't say for sure. Sorry not to be more help.

Hey Lorrie,
i am about the same size and they're not SUPER slim but they're not supper baggy either...I am using them for snowboarding so I wanted a little give but if you're looking for legging slim then you may want to look at a different item.

I like that they will go over my boots and hang on my waste.

Hope this helps.

I'm 5'4" weight 155 and they are perfect length for me. So they may be short on you.