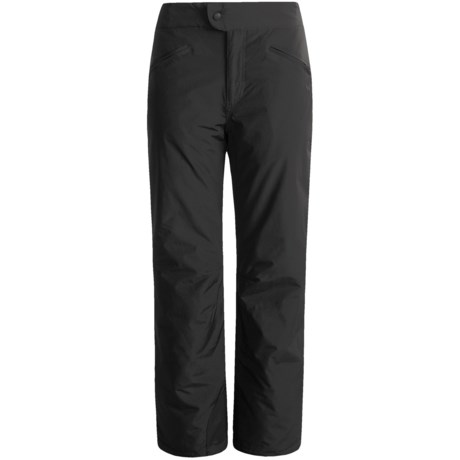 I have purchased these for that exact purpose although I haven't been able to do any snowshoeing this season. I have tried them on and feel that they will be fine for snowshoeing. They are flexible and lightweight and should work.

They are flexible but not elastic/stretchy. They are probably not the very most breathable cold weather pants, either. They worked beautifully for downhill skiing. I would certainly wear them snowshoeing but they would not be my first choice for hiking.

These are much more baggy than they look in the stock photo, and on the short side. I think they could be good for a beginner snowshoer or ski/snowboard in very cold temps, but they're too warm if you're really active. I would spring for a basic soft shell pant for your needs.