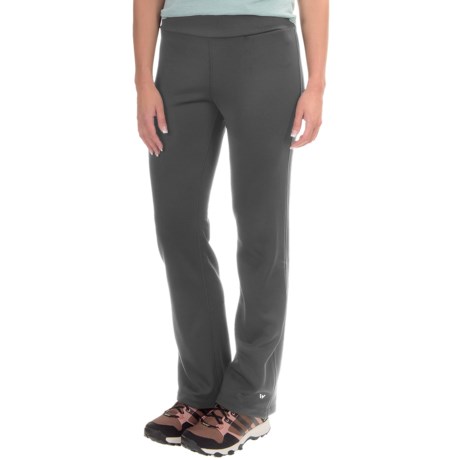 Somewhat like a knit track suit. The material is not shiny, but the weight and consistency of the fabric is like a tricot suit that athletes wear to warm up, such as those made by Adidas, Nike, etc.

It is smooth. Looks a little like work out pants.

The material is 94%poly 6%spandex. It's a single stretchy layer. The outside is smooth (but not shiny) and the inside is fleecy warm. Be warned, however, the outer layer is prone to pilling.


The material on the outside of the pant is smooth, matte with just a slight sheen, stretchy like a legging material.

I'm not exactly sure of the material but it is very soft and smooth but not noisy or crisp like some nylons tend to be, These are fantastic pants.