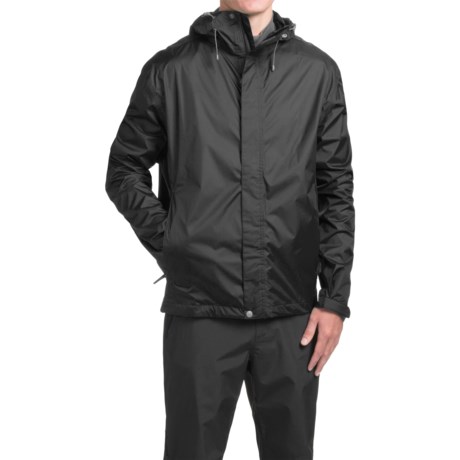 This jacket runs true to size, so if you normally buy mediums it will fit.

I think I fit your description and I got the large to be safe. The body is certainly long enough, but the sleeves are a little short.

I'm 5'11 and I felt the medium was a bit too short. The bottom of the jacket ends just above my waist line, and the sleeves end right at my wrist. I think a large might be better for you since you are taller.