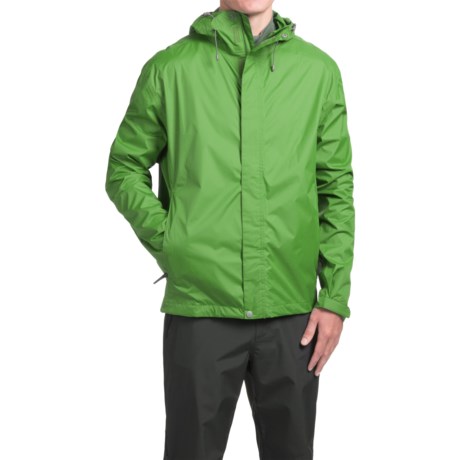 Best rain or cold weather jacket for cycling or in general.
Verified Buyer
Reviewed by coldweathercyclist from New York City on Wednesday, October 21, 2015
I have 3 of these jackets, they are my secret to cycling in extremely cold weather. I can go hours out in 5 degrees, and unlike more expensive jackets, they are classically cut to allow many layers under the jacket. I also carry this jacket in fall for those warm days and cold nights. As far as heavy rain, my first held up for two years, and that's with working out in the rain constantly, but lost it's waterproofing. I've tried reproofing it, and it sort of works. But I have used it in a lot of rain, cycling in several hurricanes. Also the hood is excellent for cycling as it doesn't obstruct your view.

It seems they have stopped making this jacket, that's really sad as I haven't found anything as good, even jackets that cost 10 times more.