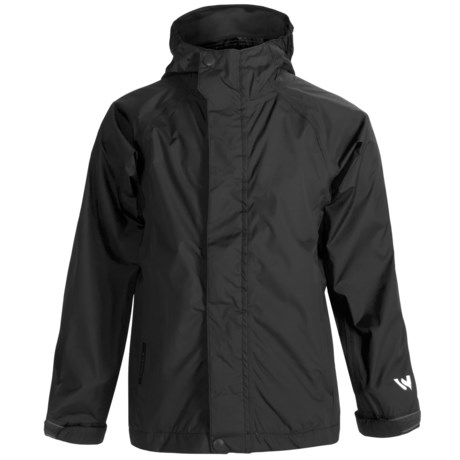 It has a little bit of a "bill" that sticks out in front to keep the rain off of your face.

A brimmed hood has a small bill much like the "brim of a hat" It's intention is to allow you to see and keep water off of your face. Often a smooth hood will allow water to run down the front. this hood has extra material to allow the rain to shed out away from your face. The hood of this coat does not tuck under the collar

Thanks! I meant where is the hood since it's not visible in the picture? Is it rolled up and stored under the collar in back?

No, the front of the hood has a little more material, shaped like a visor, keeping the rain out of your eyes and off of your face.

It just means the the edge of the hood extends out a little further than a standard hood to deflect water from your forehead. It doesn't fold away.

The hood has a little visor-type edge to it to keep rain out of your eyes. Doesn't fold up under the collar . . .

Thanks! I understand the brim, but the question remains on where hood is, since it's not shown in the photo? Is it attached and rolled up, or detached (and not shown).