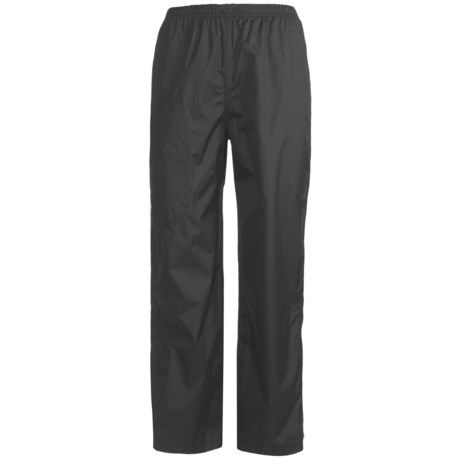 Grace: typically i buy clothes that are a wee bit on the bigger size so that they can grow into them. Be that as it may the 6X will fit her for these pants. also would expect that she would have boots so you have some flexibility of tucking them into the boots if they are too long or rolling up the cuffs if need be. My son is a bit on the shorter side but he still is wearing the size for his age, i.e., 8.

I would get the XS if you want them to fit her today; if you want to plan ahead a bit then get the small
the xs is listed as 4-6 and smalls are for 7-8. I believe my son is wearing the small pants as he is 8.

Hi Grace,
All I can tell you is that my granddaughter is 9 years old, wears a size 10, and the Medium fits her fine. So in my mind, these pants seem to be "true to size." My granddaughter is taller than most kids her age, but she still wears a size 10.
Hope this helps.



I am really not sure what size you should order. My boys are 12 yrs old and I bought them large. They are way too big for the one twin and slightly big on the other. I am hoping to get 2 summers out of them. One twin wears a size 12 pants and they fit perfectly the other twin wears size 14 pants that are slightly long on him.