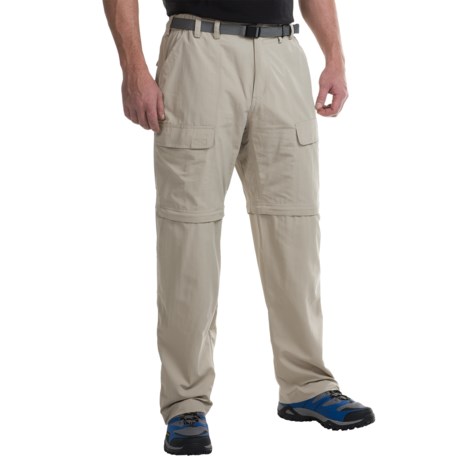 Yes they do along with Velcro flap to tighten the bottom if needed.

They do not have inseam zips at least the pair I received didn't. I hope this helps you.

Hi...Yes the lower section is removable and able to be taken over your boots.
This is because the bottom section has a zip that opens wide allowing easy removal.


Thanks for the responses. Looks like the vote is 2-1 in favor. Hopefully someone from STP will check current stock...

Yes they do! It was a bit snug for my 11.5 size boots, but did come off.

I wasn't sure what you were asking about and since I haven't worn them yet I went and checked and the answer is yes there is a zipper on the side so you can remove that section without taking your boots off. Bought this for an African safari that we are taking in October. Glad I looked and glad that I could give you a thumbs up response.

At the bottom of the cuff they have a velcro tab that tightens around your ankle. There is also an approximately 6 to 8 inch zipper that zips up the leg to allow more room.

Yes

Yes they do. The zippers are about 8" long and also have a velcro closure at the bottom to cinch up if desired.

Thanks for the responses! Ordered and on the truck.

Yes, these should be able to come off over boots.

There are partial ~ 8" zips on the outside seam. Sufficient for removing boots or a bit of ventilation. Secured at the bottom with a velcro tab.
.