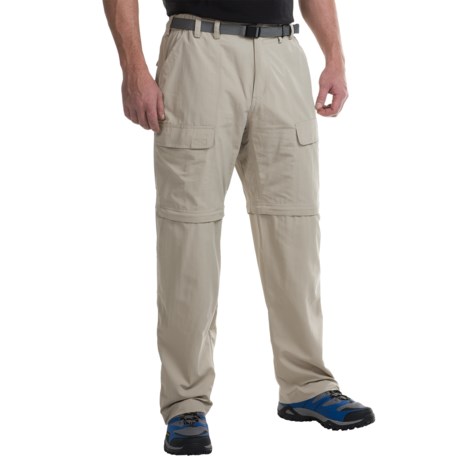 i dont believe it's water repellant, but it is fast drying. normal soap with no bleach component should be fine. good luck.

There is nothing on the attached washing instructions label about that. Just "Machine wash cold with like colors." I don't find anything in the written tags and such that came with it either.

I never thought about that. I just looked at the cleaning directions on the label and it said, no bleach, machine wash cold.

The short answer is that I do not know for sure. The label says cold water with like colored clothing. There is no specific detergent recommendation. That said, I clean all my nylon clothing in cold water in "Woolite" with the machine set on gentle cycle and then air dry (no dryer). If the water repellency fails there is a product called "Revivex" which will restore water repellency. I've used this process on water repellant nylon fishing hats with success. Otherwise I have not been too concerned with water repellency with shirts or pants because the material dries so quickly. For me, moisture wicking is the most important factor. Good luck.