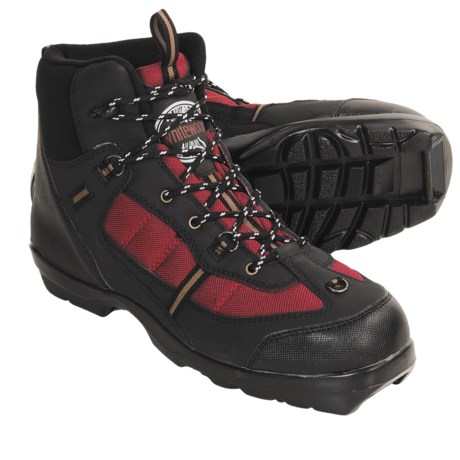 This is a NNN BC, which means it has a thicker bar than an NNN boot. The 3 pin is a 75mm boot.

Boots for NNN BC bindings have a bar very similar to NNN boots only they are a little wider and more heavy duty and are intended for back country use.

These are NNN-BC (New Nordic Norm - Backcountry) which is a wide bar.