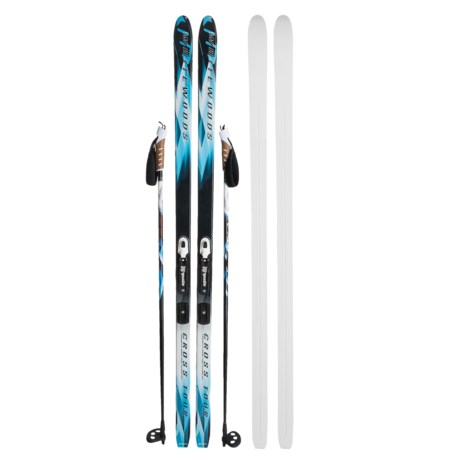 I don't know but I have the same question. I can't get the basket inserted far enough to fit into the groove. Did you ever figure this out?

So I googled around some more and found the answer. I put the baskets in boiling water for about 10 seconds and then they slipped on with just a little force.

I didn't realize they had to be affixed to the pole! The fifth time I used them they fell off and were lost in the snow! There were certainly no directions...

THANK YOU THANK YOU!!! I was trying to jam the basket onto the tips forever. The water has to be BOILING as specified - I tried hot and it didn't work. I heated a pot of boiling water and dropped the basket right in there for about 10 seconds as instructed by the comment above. Worked perfectly!

This worked! Thank you so much! My friend spent an hour trying to get these on for me and this saved us!