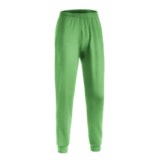 2nds, barely perceptible blemishes. Wickers long underwear bottoms are made of Comfortrel® polyester, which pulls moisture away from your skin (wicks) and spreads it out on the surface for quick drying. Midweight is ideal for stop-and-go activities in moderate to extreme cold or stationary activities in moderately cold temperatures.You can pay up to three times our prices and not notice an improved performance.
Average Rating based on
166
reviews
4.186746
0
5
Verified Buyer

Reviewed by Florida tenderfoot from Florida on Saturday, November 15, 2014

I used the Wickers as my sleep base layer and they functioned great. Very comfortable and I would recommend.

Verified Buyer

Reviewed by DC from Oklahoma on Wednesday, October 22, 2014

Fit well. I am 6'9" and have been looking for bottoms that fit the length. Leaving on my hunting trip this week, will wear them and know more in a week.

Reviewed by Old Fat Guy in Detroit from Birmingham, MI on Friday, February 14, 2014

Quality garment for the cost.

Reviewed by earth420 from Wisconsin on Wednesday, February 12, 2014

I LOVE these long underwear. They have the warmth of thermals but the limited bulk of a silk or imitation silk of the same product. Nice & long so my ankles stay covered. I always buy men's cuz women's are never long enough or proportioned for my body correctly. I did read prior reviews and took the advice of buying them 1 size larger than I normally would ... and yes, that was an accurate assessment of the sizing. I'm a 32/33 length in men's pants and the tall's were also perfect in that respect. I saw NO indication of flaws. Incredible price for the necessity in my winter wardrobe, esp. this winter in Wisconsin!!!

Reviewed by Kurt the Wine Drinker from Michigan on Thursday, January 30, 2014

Warm and very comfortable.

Reviewed by Deb the Mom from Wisconsin on Thursday, January 23, 2014

Great Product, my husband is 6'8" and finding clothes that don't ride up to his knees can be trying at best. "Great Fit", "Good Quality". Once again, Sierra, Thank you for being there for us!!!!!!!!!!

Reviewed by Drive with J from Illinois on Tuesday, December 31, 2013

The Wickers Long Underwear Bottoms in Midweight run small, so I had to return them for the next size larger. My son also thinks that the leg room is less than in past years. They do run a bit snug when compared to our purchases in the past.

Reviewed by Cindy from Rochester, NY on Monday, November 11, 2013

Fits my 6' 3" husband very well. Nice quality & American made, a real plus!

Reviewed by Bigwoz from Michigan on Monday, October 28, 2013

Great product, good fit, great price.

Reviewed by aeroman from Utah on Wednesday, August 28, 2013

I found these to be comfortable and of high quality. It was nice to finally find long underwear that is long enough for my very long legs. My only complaint, which I could say is always the case with long underwear, why do they always have to make such a low crotch line? Are people supposed to wear these around their belly button? It's a bit annoying, but every pair of long underwear I've ever worn is the same way and I don't know why.